Apply Today
Now partnered with the Big Shoulders Fund
Become a Star Scholar and Earn Your College Education Tuition-Free
High school seniors graduating from a Big Shoulders Fund partnered school may be able to pursue a degree or certificate at City Colleges of Chicago at no cost—free tuition and books.
Who Is Eligible for this Program?
City Colleges will provide this free college opportunity for high school seniors graduating from one of the following Big Shoulders Fund partnered schools:
Christ The King Jesuit College Preparatory School
Cristo Rey Jesuit High School
De La Salle Institute
DePaul College Prep
Holy Trinity High School
Josephinum Academy of the Sacred Heart
Leo High School
Mount Carmel High School
Our Lady of Tepeyac High School
St Francis de Sales High School
Rita of Cascia High School
Star Scholarship Qualifications:
Graduates with a GPA of 3.0 or higher
Resides in Chicago
Enrolls in one of the City Colleges' academic pathways
Lives in a household earning no more than $50,000 annually
 Earns either: a score of 17 or higher on the English and math ACT, or a score of 460 or higher on the English SAT and 440 or higher on the math SAT, or tests
"Completion Ready" through the CCC placement exam.
The best score from any of these components (ACT, SAT, or CCC placement exam) will be used to qualify the student.
This includes undocumented and international students.
Apply to City Colleges
Apply online as a credit-seeking student at www.ccc.edu/apply.

Log on to your student portal at my.ccc.edu and complete the Star Scholarship application.
Go to Financial Aid > Star Scholarship Application

Send a Copy of Your Transcripts
Have your high school principal or counselor send a copy of your transcript and ACT/SAT scores to starscholarship@ccc.edu.
Frequently Asked Questions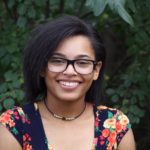 Big Shoulders Star Scholars can learn more by reviewing these frequently asked questions.
Transfer Partnerships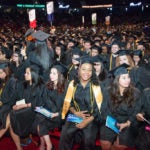 STAR Scholarship recipients have the opportunity to begin working with 4-year universities while still at CCC.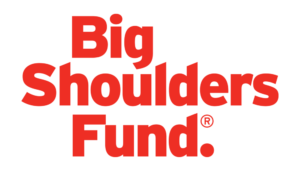 About the Big Shoulders Fund
Inspired by Joseph Cardinal Bernardin, Big Shoulders Fund was founded by a group of business and civic leaders in 1986 to provide support to Catholic schools in the neediest areas of inner-city Chicago.
For more than twenty-eight years, Big Shoulders Fund has helped Chicago's children in need achieve their dreams through access to a quality, values-based education. We accomplish this by investing more than $20 million annually in scholarship support and academic enrichment for students, operational improvements for schools, leadership development programs for the next generation of school leaders, and academic programs and professional development for teachers.