Already applied to City Colleges?
Complete your application in the Student Portal: my.ccc.edu
Apply Today to CCC
Go to Financial Aid > Star Scholarship Application
Become a Star Scholar and Earn Your College Education Tuition-Free
Chicago Public Schools students–and now, students attending Chicago-based Big Shoulders Fund-supported schools–are able to pursue a degree or certificate at City Colleges at no cost. That's free tuition and books!
Requirements vary, but students generally need a GPA of at least 3.0 and must test completion-ready in math and English. If you're a qualifying, graduating high school student, keep up the good work and you, too, could benefit from City Colleges' Star Scholarship program!
Program Facts
Since the Star Scholarship Launched in Fall 2015:
Q & A
What Does the Scholarship Cover?
City Colleges will provide waivers for all tuition and books not covered by financial aid.
Who Is Eligible for this Program?
City Colleges will provide this free college opportunity for Chicago Public High School graduating seniors who meet these academic requirements:
Graduate from a CPS high school, including CPS charter high schools, with a 3.0 GPA

Enrolls in one of the City Colleges' academic pathways*

Earns either (A) a score of 17 or higher on the English and math ACT, (B) a score of 460 or higher on the English SAT and 440 or higher on the math SAT, or (C) tests "Completion Ready" through the CCC placement exam. The best score from any of these components (ACT, SAT, or CCC placement exam) will be used to qualify the student.
This includes undocumented students, international students, and students at CPS charter high schools.
* French Pastry School excluded.
How Long Is the Scholarship Good for?
CPS graduates will have up to three years to use the funds, starting in the first fall CCC semester after their CPS graduation. Those students who don't matriculate to CCC immediately have up to one year to apply (before the start of the second Fall semester at CCC following their CPS high school graduation.)
What Is Completion-Ready?
Completion-ready means a student's test scores indicate he or she can take courses leading to college-level coursework and earn an associate degree within three years of enrolling at City Colleges.
Frequently Asked Questions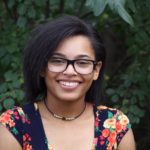 Scholarship applicants and current Star Scholars can learn more by reviewing these frequently asked questions.
Transfer Partnerships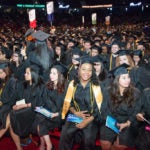 STAR Scholarship recipients have the opportunity to begin working with 4-year universities while still at CCC.
Steps to Apply
Graduate from a CPS high school, including CPS charter high schools, with a 3.0 GPA

Apply online to City Colleges

Applying is easy with our online application. Please note you will need a valid email address to complete your application.

Complete the FAFSA

Fill out and submit the Free Application for Federal Student Aid (FAFSA). All financial aid verification processes must be complete and financial aid award package must be processed. If you are unable to file a FAFSA, fill out the STAR Scholarship Certification of Ineligibility to File for Financial Aid form on the student portal once you've been admitted to CCC.

Register for the next semester
Join the 8,400 CPS graduates attending college at no cost.
Already applied to City Colleges?
Complete your application in the Student Portal:  my.ccc.edu